Web Design Singapore
Feature-Rich, Simple, Affordable Website
A simple, affordable website refers to a website which is meant to display information about your brand or content.
We create clean, beautiful websites, packed with powerful features for you to start managing your WordPress website and bringing traffic to your business. 
A PREMIUM WEBSITE NEEDS
PREMIUM FEATURES
As your business expands, you'll have more products or services. You'll need more sections or pages on your website, and pay web design companies every time you want a new page. Wouldn't it be great if you could just fill up a simple form and the information automatically generates a new page?
We've developed a unique system, to easily enable all our clients to add and modify their own pages anytime. Manage and edit your pages in minutes, even from your mobile! Now, you're free to add or update your own pages easily, all without lining the pockets of a very happy web designer every time you need a new product or service page.
We provide up to 20 pages* so that you have enough pages to kickstart your website at full swing. Whether you're a start-up or a seasoned player, 20 pages gives you the core coverage you need and more.
Don't need that many pages? Come back to us in the future and we'll design the remaining pages, FREE.*
Every website requires different information from customers. Our custom contact form gives you the freedom to ask your customers the right questions.
Decide what information is required and what's optional to start business with your customers. Then receive and track their submissions on your dashboard.
If you're familiar with SEO, I'm sure you've heard about Yoast SEO or All-In-One SEO. While these tools come with a free, limited version, their paid packages range from S$121/year to S$132/year.
What if we told you about an SEO tool with more premium functions than Yoast SEO and All-In-One SEO combined, and we're giving it to you for free?
Get meta-data, alt-image data, rich snippets, and a Google-friendly XML sitemap which informs Google every time you update your website – automatically!
Don't know what keywords to use to best reach your customers online? Receive automatic keywords recommendations and track their performance. Need we say more?
Every minute, up to 3,000 brute force attacks are made on your website to hack into its backend. One successful attempt could mean irrevocable damage to your brand, such as hijacking your customers' information and tarnishing your business.
Our Web Security Defender set includes SSL, brute force protection, backend URL customisation, 404 detection, IP ban or blacklist function, file change detection and more!
Want advanced security? Learn more about our Web Security Champion suite.
Speed is critical for SEO. Google takes web speed seriously when ranking your website. It also contributes to your customer retention rate. How many times have you left a website because it loaded too slowly?
That's why we make speed optimisation FREE for all the websites we design. We take serious pride in our services and we want the best for your site. Want your website to shoot for the stars? Take a look at how do it here.
Business emails make your company stand out. It's unprofessional to use a Gmail or hotmail address nowadays for business correspondence. Customise corporate email addresses that reflect your company name and your brand, so your email shows as an established professional service provider.
For example, if your domain name is dreamfoxdesign.com, your email can be customised to [email protected], or even [email protected]
Besides your contact forms, customers expect a sense of immediacy and personal live support on your website. Customer enquiries are a result of direct interest and engagement, so disappointing them is a big no-no.
Achieve real-time customer engagement when we integrate WhatsApp and Facebook Messenger on your website! Give your customers the support they deserve.
OUR SIMPLE 5 STEPS
WEB DESIGN PROCESS
Getting to Know You
This is the essential step where we get to know about your business, your design preference, your target audience, and your business advantage over your competitors. This allows us to strategise and design your website with a competitive edge over your competitors.
Planning and Site-Mapping
This is where we take what we've understood about your business and industry to research and plan your website. This includes the sitemap, pages, structure of your website, user experience of your visitors, and how to position your content in a web-strategic way.
Setting of MoodBoard
At this stage, we take the information you have given us and put it into a web design moodboard. Here, we plan out the typography, colour palette, the type of images, and the colour overlays. This ensures you have a feel of how your website will look like. This is a custom moodboard for a website we designed.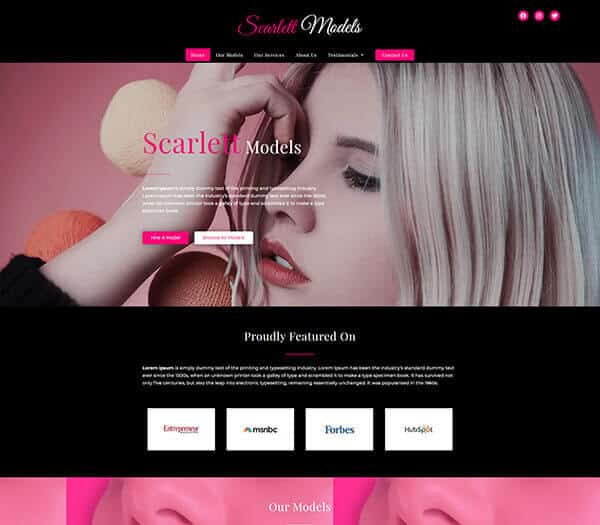 Design of Website
With the Moodboard and Sitemap in place and confirmed with you, we'll head on to design your website. We'll first design the home page for your approval, and then proceed on to design the rest of the website. After that, content will be added to their respective sections within the mould of the design.
Handover + Training
During our handover process, we'll pass you the login information to your website. Our web consultant expert will also be present to guide you and teach you the essentials of managing your website. Don't worry. We've made it easy. You'll be uploading and adding content like a pro in minutes after we're done!
Make The Smart Choice - Let Us Handle Your Digital Presence Today.
A website shouldn't be shoehorned into a one-size-fits-all standard. We take time to understand your business first because doing a great job for you means doing a great job for ourselves.​